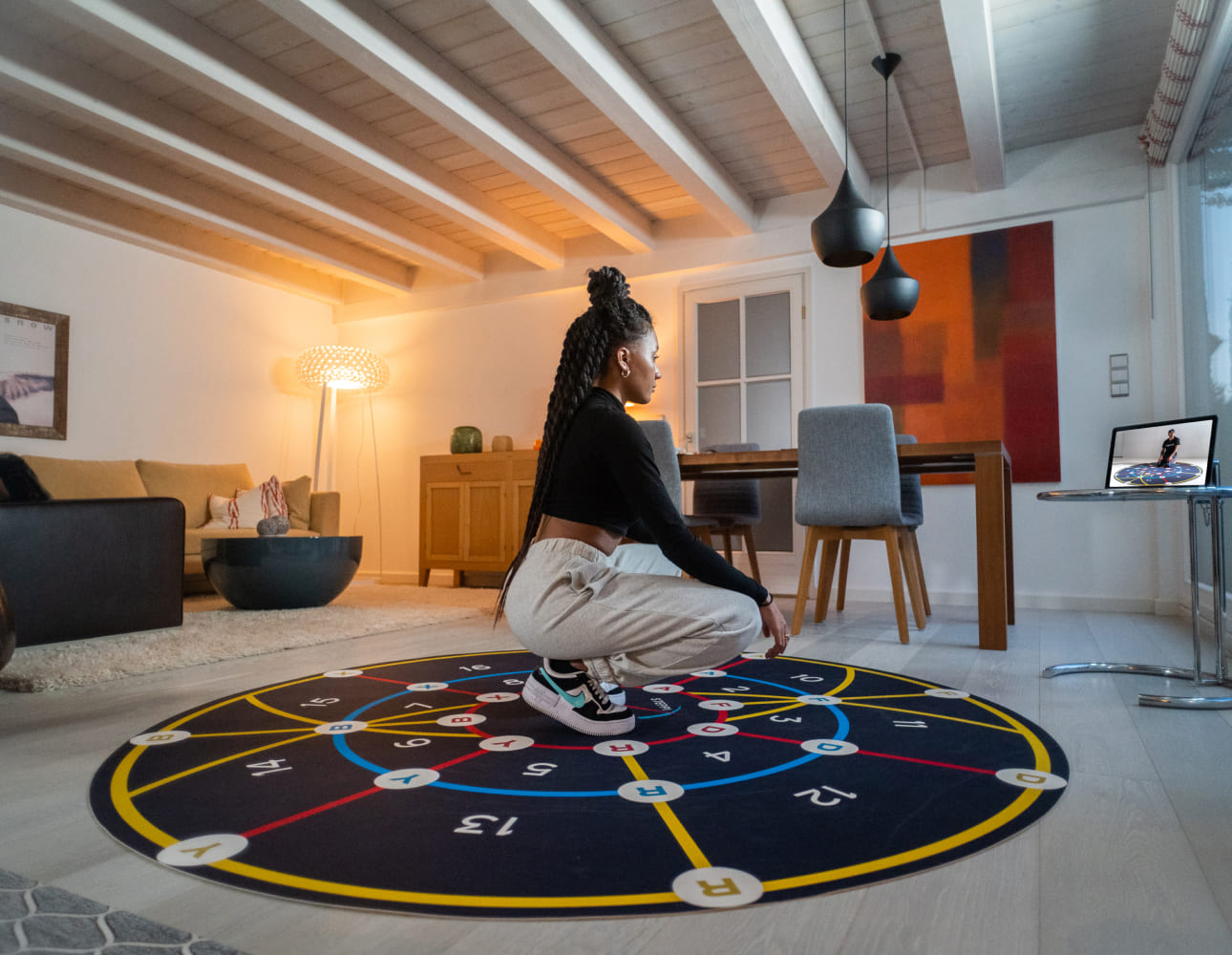 STEPPIX CORE MAT
Purposely designed mat for beginners and dance coaches
Make your students' dance learning process more enjoyable.
30 days home trial – 100% risk-free.
ORIGINAL STEPPIX PRO MAT
Specially designed for professional dancers
Step up your training with the top-dancers-approved PRO floor.
30 days home trial – 100% risk-free.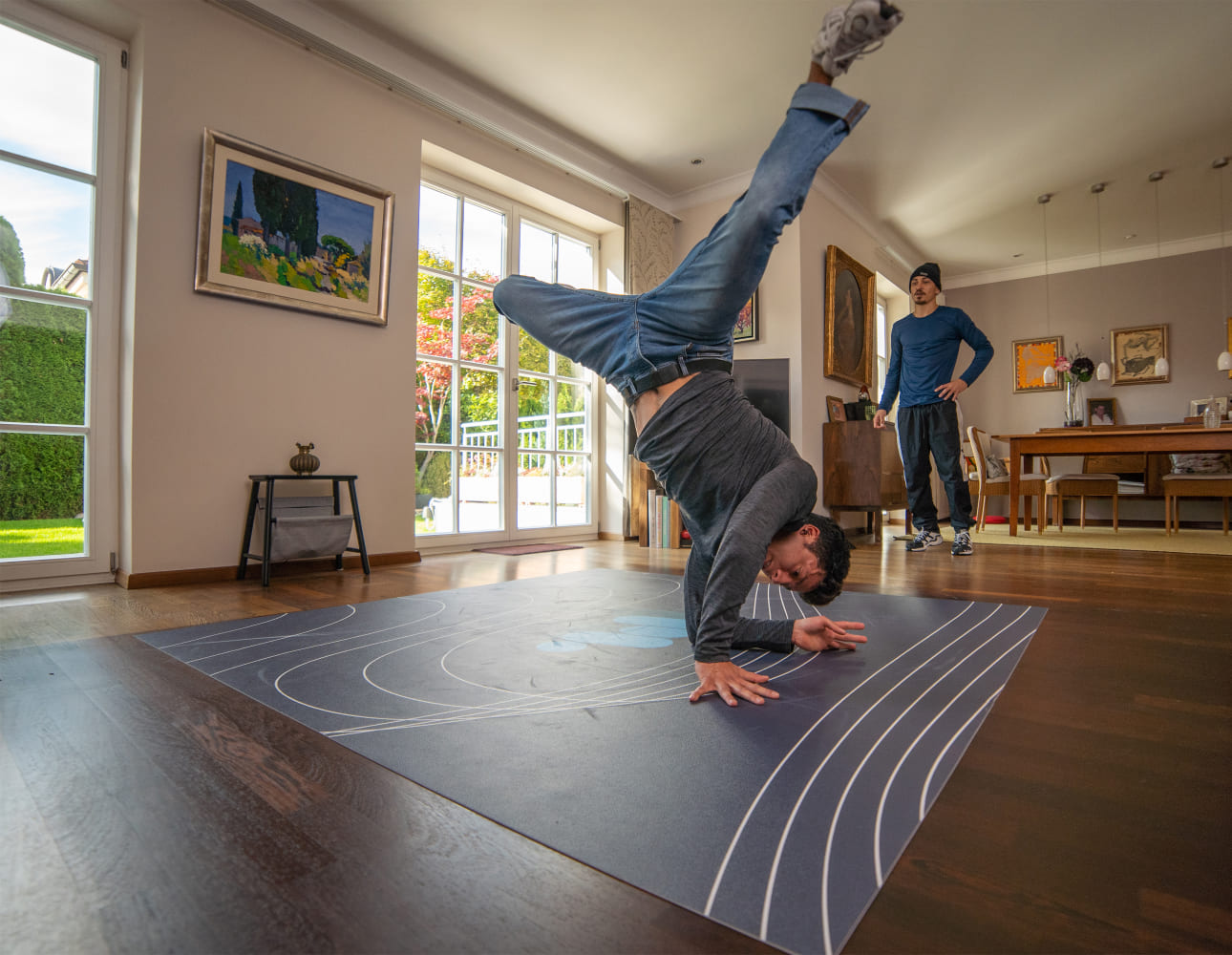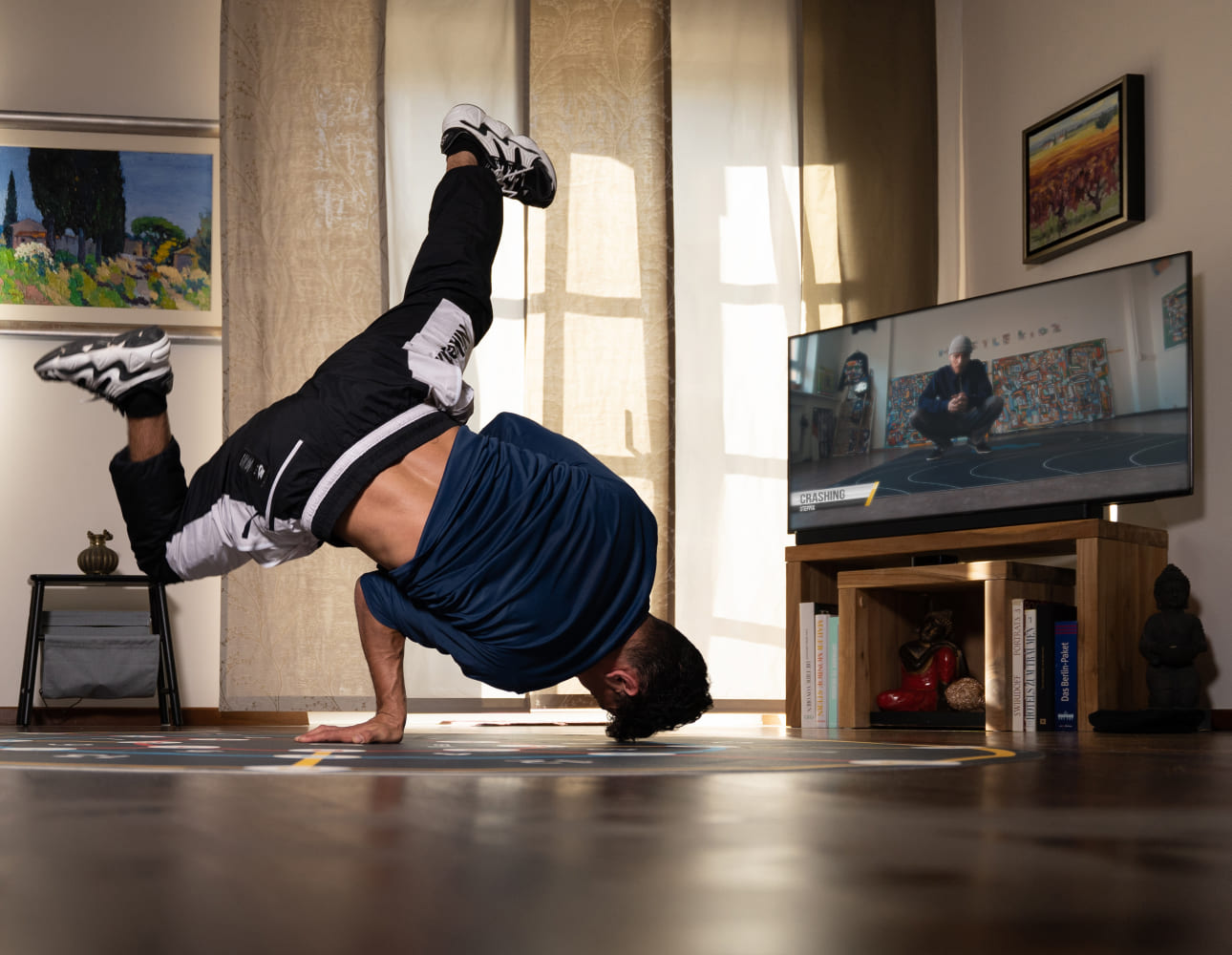 EXCLUSIVE WORKSHOPS
Explore our unique dance classes for FREE
No money needed. Follow our YouTube channel to access all content for free.
Check out what some of our Steppix users had to say about their experience
BY NOT FEELING PRESSURED DURING MY LESSONS, I KEPT UP MY ENGAGEMENT AND CURIOSITY.
I'm super happy and proud to be one of the prime students for this amazing new creation/concept. It's a super good idea to start to learn breaking with the help of this mat. The way this mat was designed with all the systematic numbers, colors, and letters makes me feel like it's a game (like in twister). By not feeling pressured during my lessons, I kept up my engagement and curiosity.
WHAT A DOPE MAT FOR TRAINING BREAKING! THE MATERIAL OF THE MAT IS EXCELLENT!
The material of the mat is excellent, I really like it! The size is just right to put it in my room. The form of the footwork and top rocks can be visualized clearly due to the numbers on the mat. I can practice power moves safely and know where to place my hands in the right position. And when I fall, I don't hurt myself too much. So dope!
STEPPIX STA MAT REALLY MOTIVATES ME TO TRAIN REGULARLY.
I just wanted to say THANK you for making Steppix. This is the first time in my life that I've felt inspired every day to keep up my dance learning practice. The Steppix Mat really motivates me to train regularly. I am currently being taught online by Bboy Adlelight – I cannot wait for the launch of the full site with all functions.
REMARKABLE MAT DESIGN, COOL COACHES, AND AMAZING CLASSES. I LOVE STEPPIX!
This is really good stuff. I like it! Remarkable mat design, cool coaches, and amazing classes. If you're a B-Boy or B-girl, want to become one, prepare for battles, or just want to get a whole new experience, this project is for you.
AS SOON AS YOU PUT IT ON THE FLOOR, YOU REALLY FEEL LIKE TRAINING. THE FEELING IS AWESOME!
To be honest the quality is good. It's nice and slippery. It also looks very good and as soon as you put it on the floor, you really feel like training. The feeling is awesome.
I REALLY LOVE THIS MAT. ALSO ENJOYED THE 2 VIDEOS I WATCHED, VERY WELL EXPLAINED.
2022, I challenged myself to learn the basics of b-boying. My wife gave me the Steppix dance mat for Christmas. Thanks a lot, I really love this mat. Also enjoyed the 2 videos I watched, very well explained. I really hope I can improve and add some b-boy moves to my dance.