Time to get rid of your old unprofessional dance floors
The Steppix dance floor PRO offers you the freedom of portability and optimized friction/sliding conditions while minimizing the risk of injury and damage to your clothes.
CRAFTED FOR DANCERS
A smooth and slippery surface on the top and a stable sticky surface at the bottom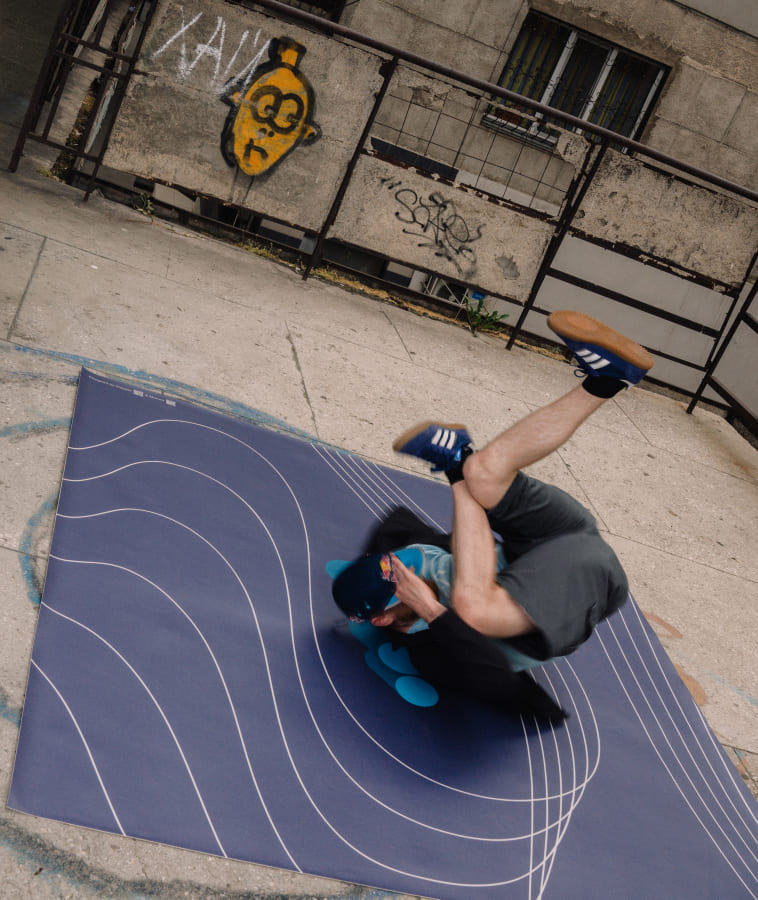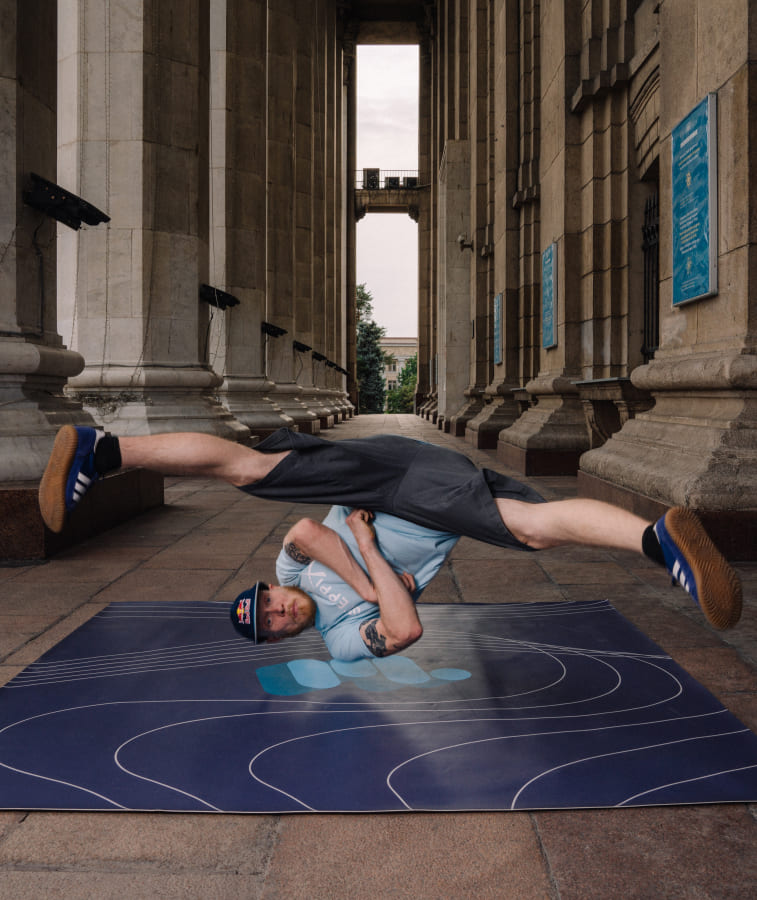 TRY PRO MAT
We don't do compromises when it comes to quality
Stylish, portable, and sustainable the groundbreaking Steppix PRO was co-designed with Multiple Breaking World Champion Menno Van Gorp. So step up to the challenge.
10/10 RECOMMENDED
Strong approval from within the dancing community
Countless of recommendations on Instagram accounts of professional dancers, publications such as in Forbes Magazine and other media, and countless positive reviews from our current customers, all speaks for itself.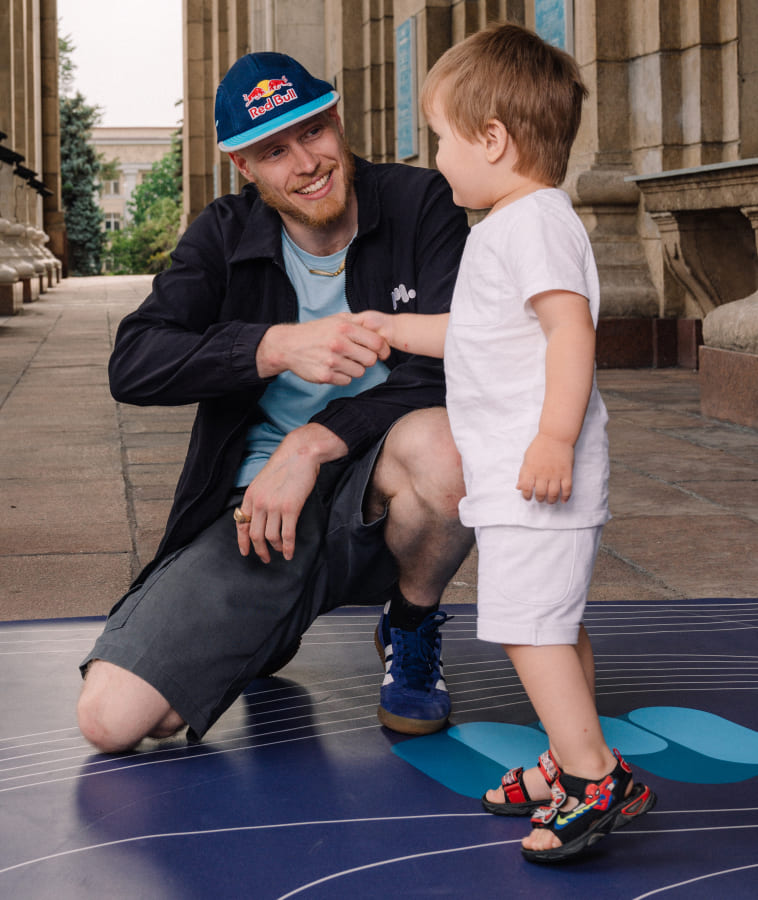 Live the movement
Reinvent yourself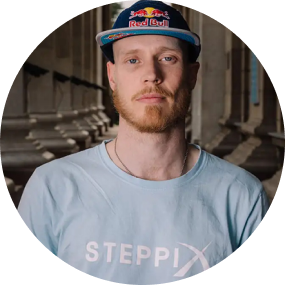 The most important thing to improve your skills is a good place to train. No excuses. Use PRO Mat and get more out of your training than ever before.
Menno van Gorp
Multiple Breaking World Champion and Legend
Specially designed portable floor mat for professional dancers
RED BULL RECOMMENDS
Strong approval from within the dancing community.
30 DAY HOME TRIAL
Risk free for 30 days. If you're not 100%
satisfied you can return it fora replacement
or a refund.
HIGH-QUALITY MATERIALS
Made only of high quality and safe materials to inspire and drive you forward.